Brown Motors Quick Lube in Petoskey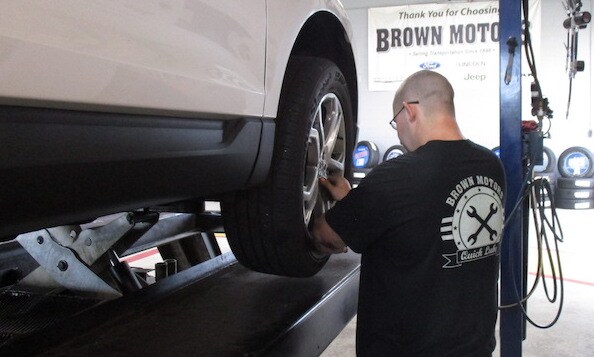 Why bring your vehicle to Brown Motors for an oil change in Petoskey?
No appointment necessary!
An oil change isn't just an oil change! At Brown Motors regular scheduled maintenance is designed to keep your vehicle driving at its best.
Come in for our Quick Lube Oil Change and you'll get a free top-to-bottom vehicle inspection. It's the worry-free way to keep your vehicle running smoothly.
Our highly trained, professional auto technicians perform a complete preventative maintenance check of your vehicle's major components to keep your vehicle safe, reliable and in great operating condition. It's fast, convenient, and helps prevent costly breakdowns.
Brown Motors Quick Lube specializes in:
Oil Changes

Tire Rotation

Wiper Blades

Air Filters

Cabin Filter

Visual Inspections

Battery Test/Replacement

Minor Bulb Replacement
Bring your vehicle to Brown Motors for your next oil change.
_______________________________________________________________________________________________________
Brown Motors Tire Center
Brown Motors Tire Center is your source for competitively priced tires. Check out our Ford 'Low Price Tire Guarantee'.
Drive into Brown Motors Quick Lube for our no appointment tire rotation!
Brown Motors Oil Change Hours --  Mon-Fri:  8:00am-5:00pm